How I Became A Business Strategy Expert
My Story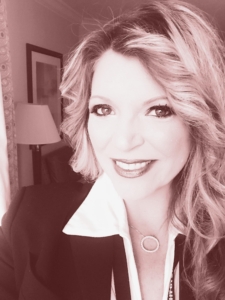 Since college I've been a business builder. I used to build businesses supporting entrepreneurs with capital and financial solutions, now I support people by working side-by-side them to build a business designed to fuel an amazing life.
I work with people who know deep down they have incredible potential but who feel stuck in an endless loop of tasks that block them from finding the time to work ON their business thus preventing them from finding their potential zone.  This production loop is true for the business owner, executive team, sales and support personnel.  
Some of the reasons people get pulled into that loop are because they are:
A people-pleaser and can't say no to outside requests

An over-thinker so they are indecisive which slows them down

An undercover creative and potential procrastinator so they stay in the creative mode

Someone who has difficulty delegating because no one does it like they do

Someone who has to know the 'play-by-play' of every situation so they tend to 'hover'

Or all of the above like me 😉
This is where having an outside perspective with an honest, objective point of view offers significant value.  I have learned that our true gifts can be best realized when we are able to clear the clutter so we can regain TIME to focus on that which we are best. Everyday I make sure to set aside some time to 'think' about me, my family, my business and my clients. This "thinking time" is critical to stop focusing on the 'should' and re-direcing to the 'could' or what's not possible to what can be.
But not so long ago I was in a loop of my own.
I was working as a commercial lender in a prestigious bank, a great career in the eyes of many, and I truly did enjoy working with my clients.  Yet in truth, I realized I had plateaued, felt incredibly underutilized on a daily basis and knew I was supposed to be doing something else. I had acquired so much knowledge, experience and unable to create the impact on businesses that I wanted and was needed.  
I knew being a lender for the rest of my career was not my life's calling. I had been searching for my 'true purpose' for decades and now felt I was getting close.
Much of my clarity began when a friend of a friend, who entered my life at this crossroad, invited me to a business forum. This event changed my perception of business consulting and the value I could bring, and more importantly, made me realize this is what I MUST do!  This is it!  It is the culmination of all my years experience, my passion for helping business owners succeed (that was born my last year in grad school) combined with my God-given talents and delicately, direct personality. It was the catalyst I needed to leave a career of over 20 years and change the trajectory of my own life.
Nervous excitement swelled in every pore and almost instantly, a feeling of purpose began to emerge. I felt a greater sense of self and self awareness than ever before. In 2017, I made the decision to leave Corporate America and leapt on to the path of a new adventure to help leaders over come their challenges, visualize their desired future and reach their goals.
It has become my personal mantra that "You live your best life by starting with YOU"!  Too often we put ourselves on the back burner, in so many areas of our lives, that we simply run out of energy, focus, desire, and positive mental attitude.  So when we put ourselves back in the middle, and re-center ourselves, everything else tends to fall into place around us.  But HOW do we do that?  Well, it's by being intentional and consistent, which often requires someone at our side to help.  That someone is ME!
I am a qualified Business Strategist with 28 years experience advising businesses.

I am a CFA Certified Field Examiner who will ensure financial maximization.

I am a seasoned Commercial Lender – credit trained at multiple highly recognized institutions and well-versed on all types of bank and non-bank lending.

I have a first-class honors degree in Marketing – creativity, and thinking outside the box, is the driving force of my life.  Time after time, I see that leaning into creativity as a tool for overcoming a challenge is an integral component for sales optimization and process improvement.

I have a Masters in Business Administration with an emphasis in Finance.

I have worked with the Small Business Institute Program (a division of the SBA), where I consulted small businesses focusing on organizational & structural management.

I have continued to invest in my learning and development through Reading, Continuing Education, Seminars, and Workshops to bring my best to you. (Brad Sugars, Darren Hardy, JT Foxx, Keith Cunningham, and Dr. Tony Allasandre to name a few)
It is difficult, if not impossible, to do all the things you need to do as a business owner.  You need someone who understands the challenges you face and is qualified to not only help you and your team do the work expertly and efficiently but also be a strategic advisor and sounding board as well.
THERE'S SO MUCH TO BE DONE…AND TOGETHER WE CAN DO IT!
"S3 is the key to unlocking the possibilities for your business, giving you the personal and financial freedom you have always imagined."       —Kristie
My Qualifications & Community Involvement
Hear What Business Owners Say
Kristie Sellers
Before working with Kristie, I found excuses for not working ON my business and often felt there was no way to really improve on how I was running my business. Now I not only see that I was missing so many opportunities to leverage the assets in my business but I was also settling for mediocrity by continuing to do things the way I've always done them. Kristie has shown me that even the best business owners can gain traction and lift, when they have a strong, capable, advisor who they can trust in their corner.
After meeting with Kristie, I was able to get hyper-focused on re-defining me and what I want my business to be known for. Kristie has a unique lens through which she sees business, people and the world that inspired me. Her knowledge of business and ability to get right to the heart of the issue is refreshing and comforting. I know exactly what to expect from our strategy sessions – Pure Brilliance every time!
Featured Clients
Featured Business Clients
Subscribe To Our News!
Get My Latest Articles